Gracie Kadinski is a dating and relationship expert who's already helped thousands of women get into healthy relationships, turn their love life around, get their guys to step up, get their exes back, mend their damaged relationships get engaged at the rate of about one a week since launching her blog.
Gracie's success is based on women working on their inner selves, instead of focusing on the guys. Once women drop all expectations about guys, focus on their own happiness and surrender to their feminine energy,, all other things generally just fall into place.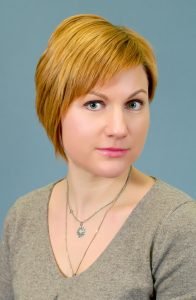 Gracie hears success stories and testimonials every day from satisfied clients all around the globe, like this one:
Gracie, as a typical guy, I can say you have more insight into guys than ANY other woman I've ever met. You're always spot-on. I think you're gifted when it comes to your ability to understand guys. It seems to me that we're living in a world where most women don't want to understand guys. They just want guys to think like they do. I guess this would be convenient for them, because it would make it easier for them to control guys, to deal with guys, and to understand guys. So we get shot down pretty often for nothing other than being guys and thinking like guys. You have a phenomenal and unparalleled knack for understanding that guys just are what we are. We're not evil for functioning differently than women do. We just do.
~ Joseph M., Georgia
Gracie has become one of the most highly sought after relationship and dating coaches in the world. She provides fast and workable solutions to most of the relationship problems women face.
Gracie didn't start out as an expert in dating and relationships. She made her share of mistakes with guys in the past. Through personal reflection and heartache, Gracie learned a lot of things that women need to know about guys. She dated a lot of guys, and learned from everyone of them. Her wisdom and teachings are based on her interactions with those guys. They can benefit not only women's romantic lives, but every other aspect of their lives, too.
She's coached thousands of women around the world on relationships and dating, but some of her clients are guys. Most guys in her audience praise Gracie's acute understanding of how guys think and act. They like how she talks about guys without the blame and shame they're used to hearing from other women.
Her daily bits of wisdom about guys and relationships can be found on her twitter feed and her Facebook page. Her website forum is a gathering place for both women and guys who are seeking answers about their relationships and their broken hearts.
Her articles, thoughts and writing can be found all over online, but she caters to her newsletter subscribers. She is still accepting clients and is working on her first book. Gracie lives in the Midwest, but coaches people from all over the United States and around the world. She's becoming one of the most sought-after relationship and dating experts and coaches.