I'm Gracie Kadinski, and I'm a dating and relationship expert. I coach clients in-person and online on their relationships and dating. I also write articles, blog posts and newsletters, and I'm working on my first book.
It's wedding and engagement season again, but heartbreak, breakups, sadness, loneliness, despair and loneliness still ruin relationships. Would you like to discover a new way of looking at things, so you're not one of the people going through yet another holiday season  broken-hearted and by yourself?
The old year has gone, a new one has come. Are you still running into obstacle after obstacle on your journey to happiness? I'm starting a new online program in relationship and dating coaching. Readers of my blog have been telling me that my advice to them has been working so well that they've encouraged me to put together this online forum to share the information in a new way.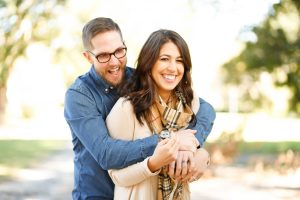 Are you ready to join us? If you are,  things will start to change in your life very quickly.
If you've been thinking that you need a change, now is the time! Sign up now on my blog for our next session.
Don't wait too long; I expect the slots available will fill up fast. Let's work together so you can get yourself back on track and start attracting the quality guys who who are full of love, and have the freedom to start a relationship with. I can help you!
After our session, you'll be able to write your own success story. Once you're ready, your happily ever after will happen.
Read this testimonial from Kelly, a woman who sought online counseling from me after finding my blog. My new online program will include much of the advice I shared with Kelly.
Issues in my relationship with my son's father led me to Gracie. Listen to me closely, Gracie's methods work! I've learned so much from her, and from the women who comment on her blog postings. Adjust your expectations, abandon your anxieties and you'll be able to live fully in the moment. Accept who you are, and things will change!
My ex told me he wanted to move in together soon and have another baby. Though he knows that's what I've always wanted, I'm not in any rush, so I didn't expect it yet. He suddenly wanted all of the things he used to say he didn't want before.
We'd been broken up for about a year, but were still friends with benefits. I was attached and reactive, and had high expectations for him even though I tried really hard not to.
He was seeing someone else and was trying to hide it, but I still knew. He was seeing her when we split up once before. One morning I had to drop our son off at his house because the sitter couldn't, and this other woman's car was at his house. I was hurt, but Gracie's advice helped me not to say anything to him or react right away. He felt guilty, and tried to make up. I listened, but I didn't react. I was done with him at that point, and ready to let him go. I had nothing left to say.
I ended our romantic relationship, and didn't want to be with him anymore. He started to pursue me harder, but I still wasn't interested. Gracie's advice helped me start a dating rotation, and I was seeing several really great guys. But I slowly broke down my walls against my ex, and I let him into my rotation. He stopped seeing the other woman, and has said he only wants to be with me. He told me that he loves me, and that he'd never stopped loving me. He said I help him be a better man, and he can't imagine his life without me in it.
Thank you, Gracie! I'm so thankful for your blog and your online coaching. I've already learned so much, but there's more growth to come on this journey! It's been amazing so far, and I have your coaching to thank!
~Kelly R., Florida